Chasing NEOWISE
Jul 22, 2020
Getting to Know NEOWISE
If you've been scrolling through your social feeds, reading the news, or have spent any time at all on the internet recently chances are you've heard of Comet NEOWISE. This three mile wide chunk of rock and ice hasn't been in the news all that long, as it was only discovered in late-March by a NASA space observatory. It's been visible to us up here in the Northern Hemisphere for a few weeks now and I was finally able to line up my schedule and a good forecast with the dark skies of New England.
Finding the Right Place
As with any night sky adventure, finding the right location to shoot is critical. It all depends on whether or not you're trying to see the Milky Way, the Northern Star, or in this case a comet that appears in the Northwestern sky. New England is home to a plethora of incredible stargazing spots so picking a location really just came down to where the weather looked the most promising. I could've stayed closer to home and probably gained a few hours of sleep but if I was going to do this I wanted to do it right.
After chatting with a few friends and fellow photographers I decided on Chocorua Lake in New Hampshire. Turns out this is just down the road from one of my favorite Milky Way spots, so I knew the skies would be perfectly dark. This is also a popular spot to see the Northern Lights, which I'll be sure to keep in mind when that season comes around again!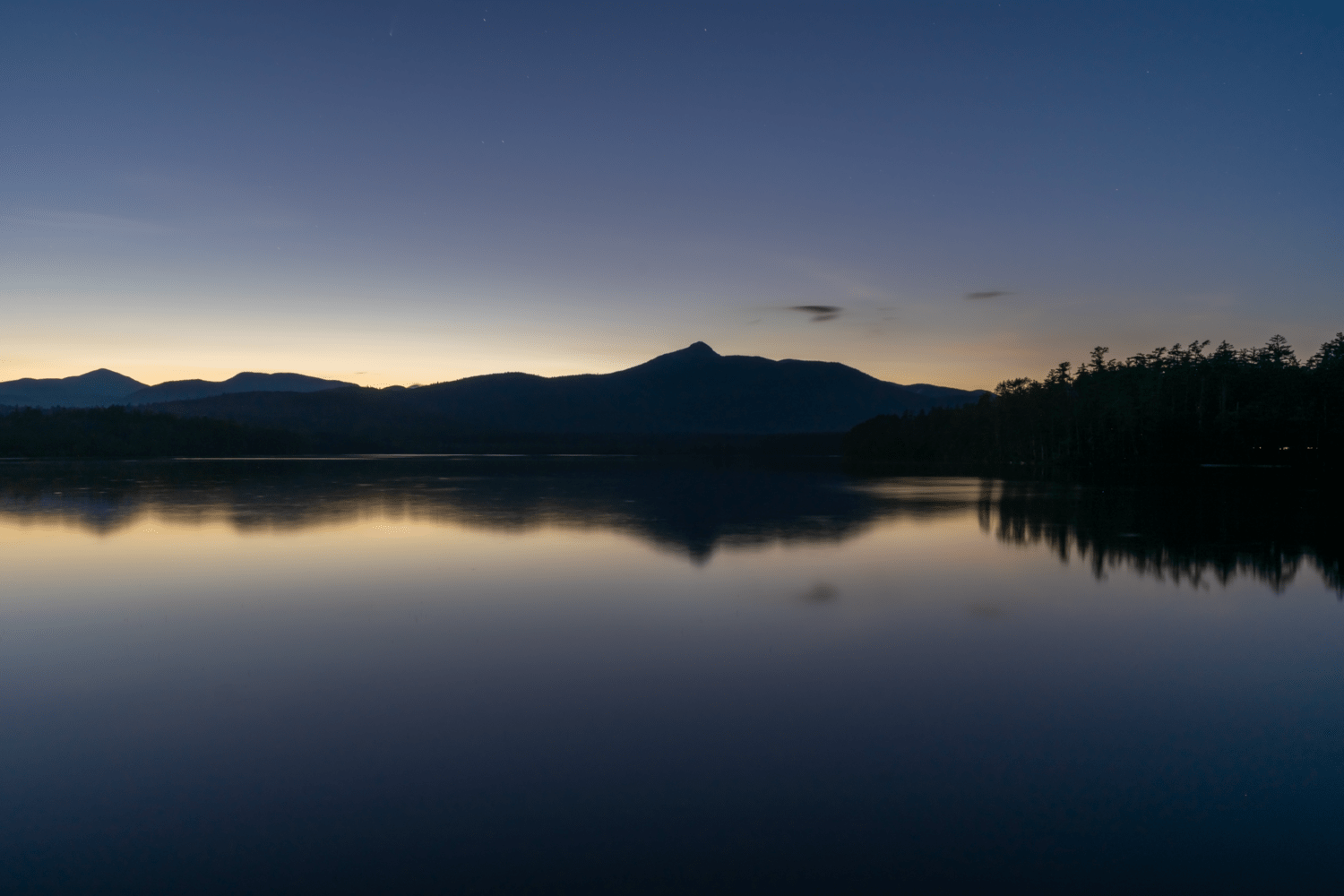 Cameras, tripods, and trackers, oh my!
Ask anyone who has gone out on a photoshoot with me and they'll tell you, I love talking about gear and am fascinated with the technical capabilities of all of the gadgets in my bag. Nights like this are where I can really push the limits of everything including myself. While my camera was doing its thing, I decided to annoy everyone around me and fire off a flash photo of my setup so let's start from the ground up:
Tripod
A set of carbon fiber legs with a rugged apex keeps everything steady and helps reduce the amount of vibrations from people walking by or cars driving over the bridge.
Camera & Lens
I shoot on a Sony A7riii mirrorless camera and in this case a 100-400mm lens which allowed me to get in close to the comet, capturing the more intricate details of NEOWISE.
Star Tracker
That big red box sitting under my camera is what really made the magic happen out there. A star tracker counteracts the rotation of the Earth and helps me get sharper images of a comet that's flying over 64 million miles from us.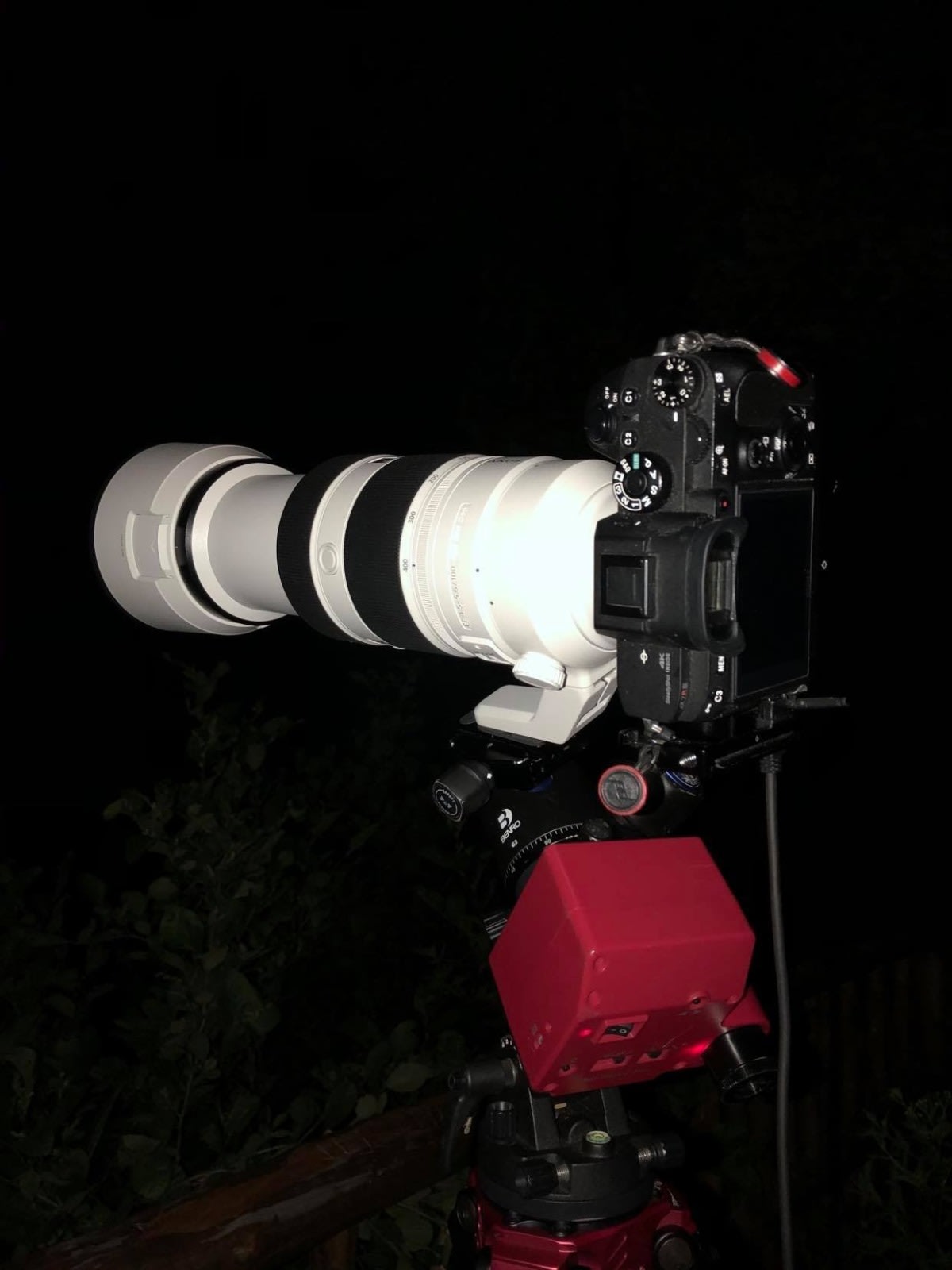 Bringing it All Together
Clear skies, very few technical difficulties, and a night surrounded by other excited photographers made for an unforgettable experience in New Hampshire. Staying out until 3AM on a work night was a different kind of challenge but good conditions wait for no one I suppose! I ended the evening with about four hours of shooting, over 600 images, and another 120 miles of travel under my belt.
For my first attempt at "Deep Space" photography, I'm thrilled with how this came out and am itching to get back out there for my next astro-adventure. If you want to catch a glimpse of NEOWISE for yourself you'll have to be quick, it's only expected to be visible for another couple of days and it won't be visible again for another 6,800 years!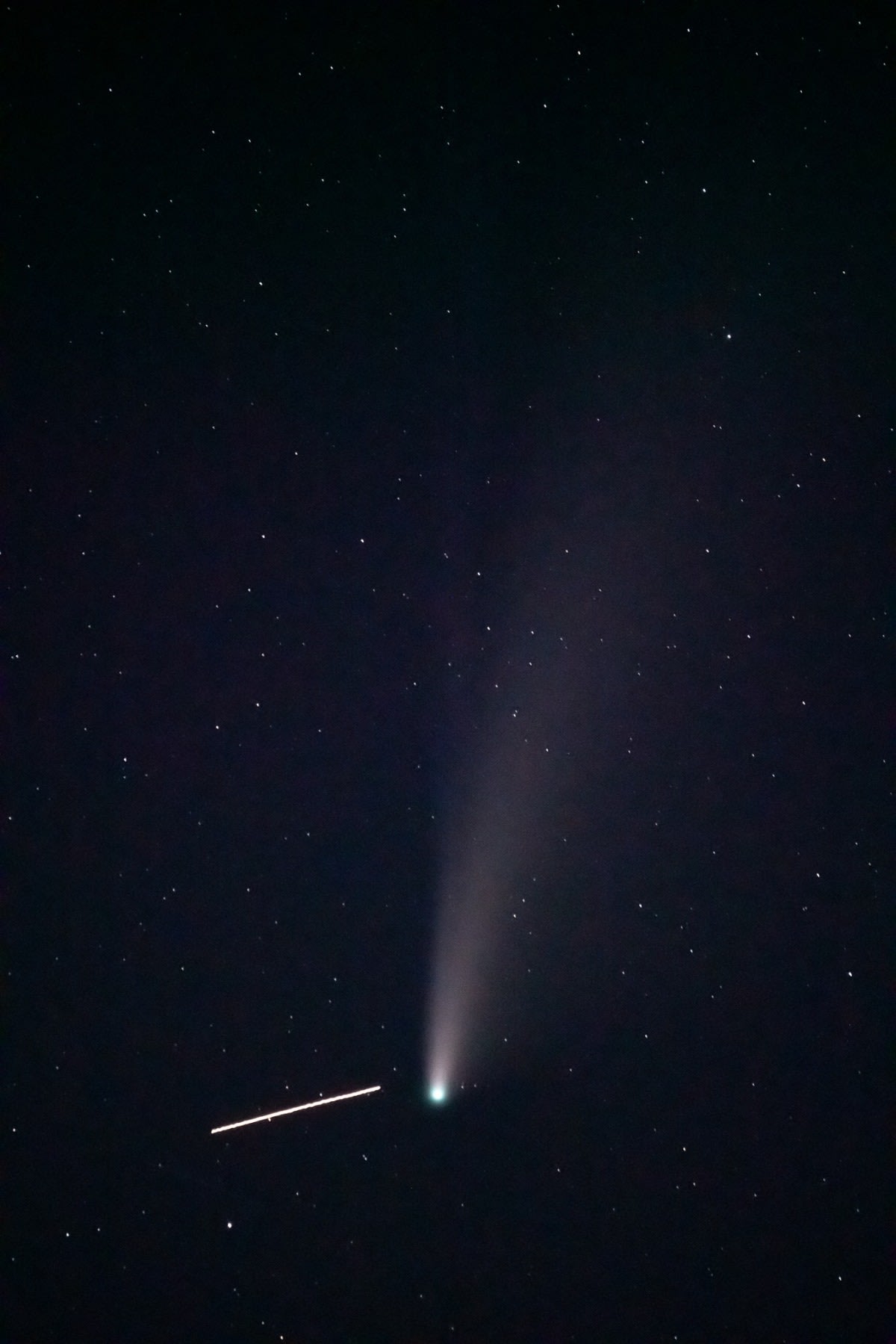 The International Space Station photobombing NEOWISE, talk about timing right?

Up close and personal with NEOWISE and both of its tails.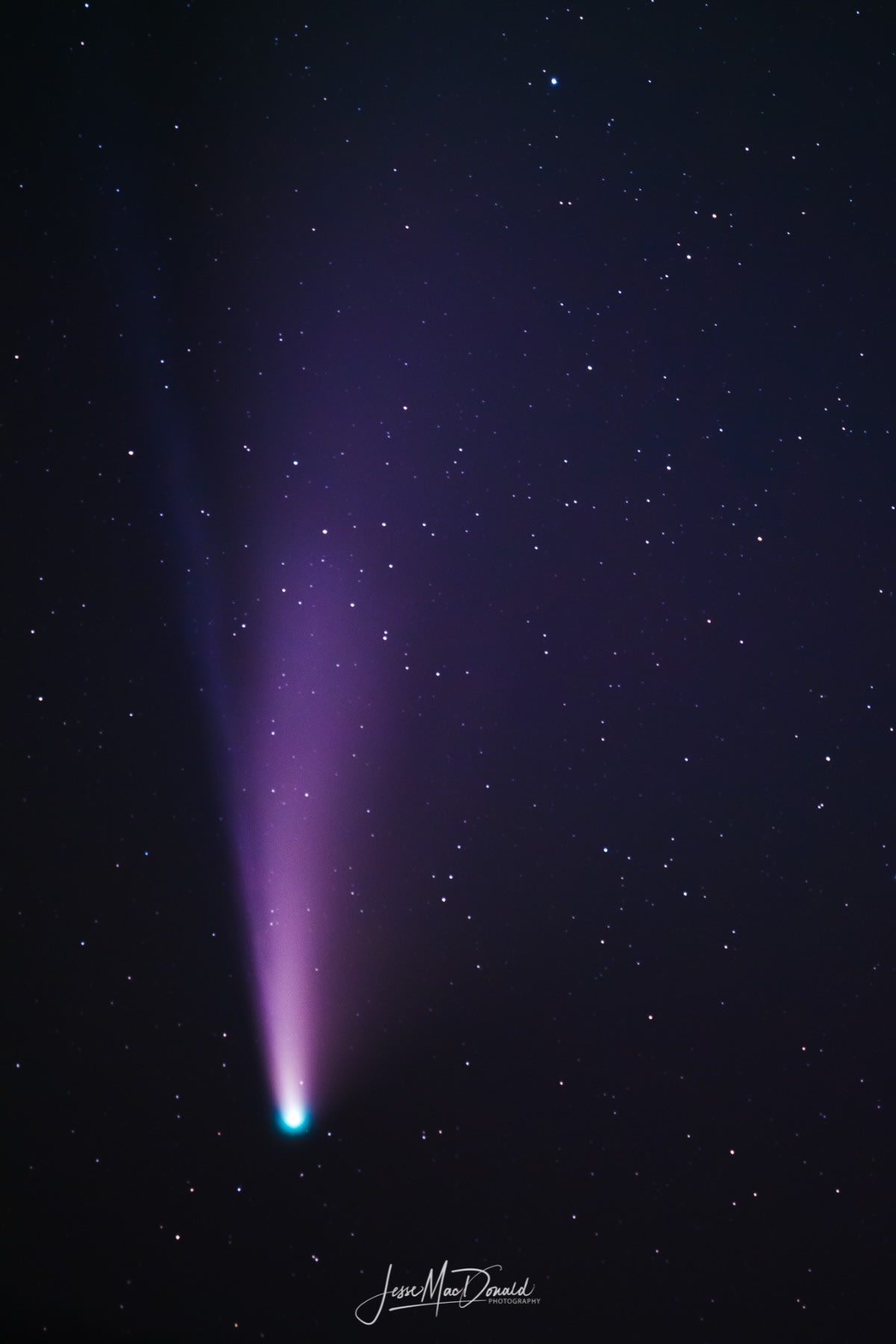 This image isn't available as a print just yet, but if you're interested in one please send me a note HERE or reach out to me on Facebook or Instagram and I'll let you know as soon as that becomes available!
As always, thank you so much for reading and your continued support. Make sure to subscribe to my newsletter and be the first to know about my newest blog posts and any new work!

Until the next adventure,
- Jesse