A Year in Review: 2020
Dec 31, 2020
As 2020 comes to a close I'm sure many of you are asking the same question I am: "What the hell was THAT all about?" There's no denying that it's been an unusual year and a difficult year for many, but I hope that as I take a look back at some of the highlights of my year in photography you are also able to look back and find some silver linings of your own.
coming in hot!
This year started out with some real fireworks in the sky. I was spending New Year's Day with several of my closest friends and noticed that the forecast was looking great for sunset. I don't make it to the Rockland area often so I didn't want to miss an opportunity to get some nice color while I was up there and we were not disappointed! All of us were treated to some beautiful golden light that seemed to sizzle for the better part of 15-20 minutes. It was a night to remember and a perfect way to kick off the New Year. I would later find out that this image was chosen as an Honorable Mention in the AAA Northern New England Photo Contest for 2020!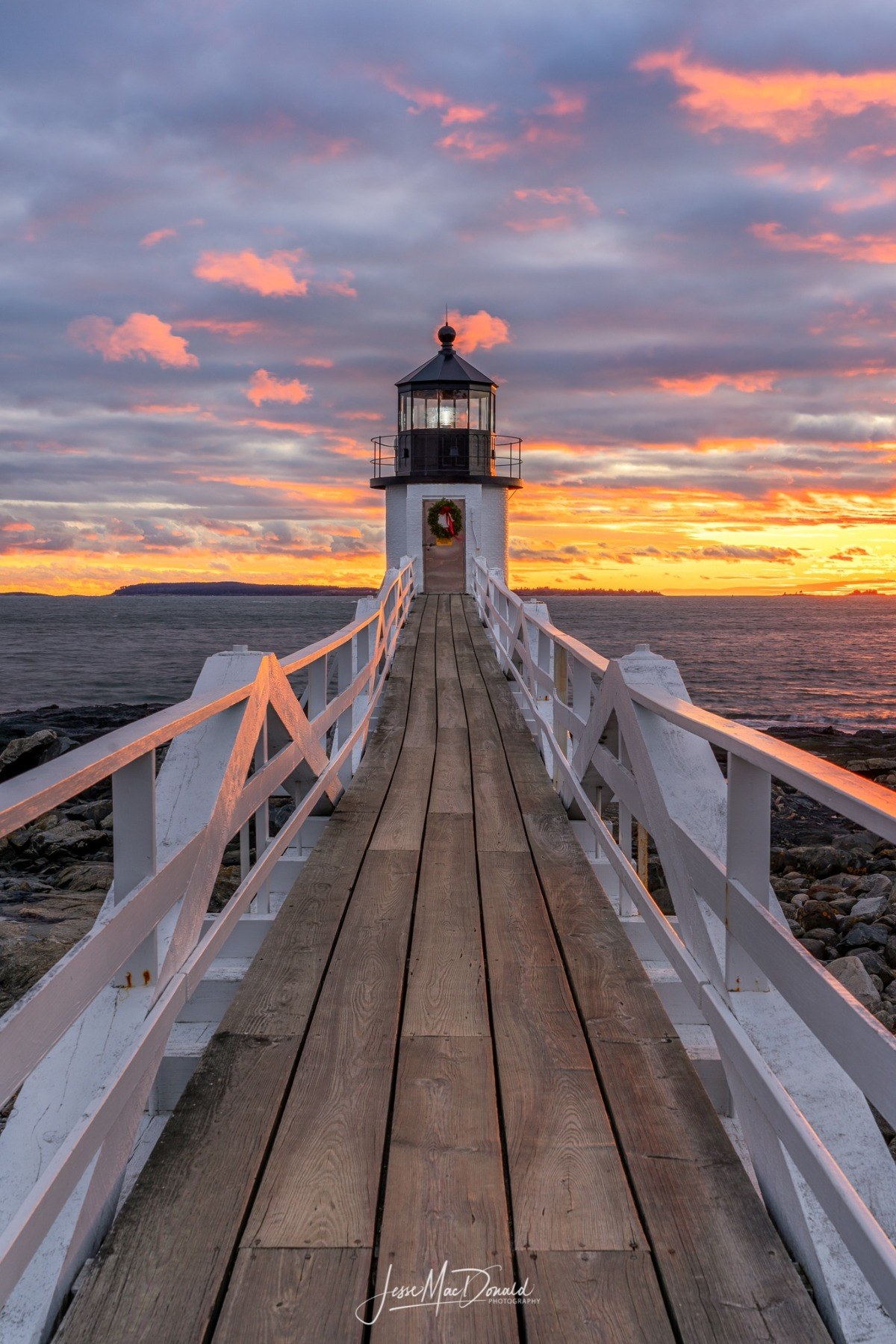 Fire & Ice

Portland Head Light has always been one of my favorite places to photograph and is an easy choice when Southern Maine has a promising sunrise forecast. This morning really brought the heat in the sky and gave me some unique ice lines on the rocks as the tide went out. It's tough to find a new way to shoot the most photographed lighthouse in the world, but that doesn't make it any less enjoyable!
PRO TIP: Don't forget your crampons when half the park is covered in ice!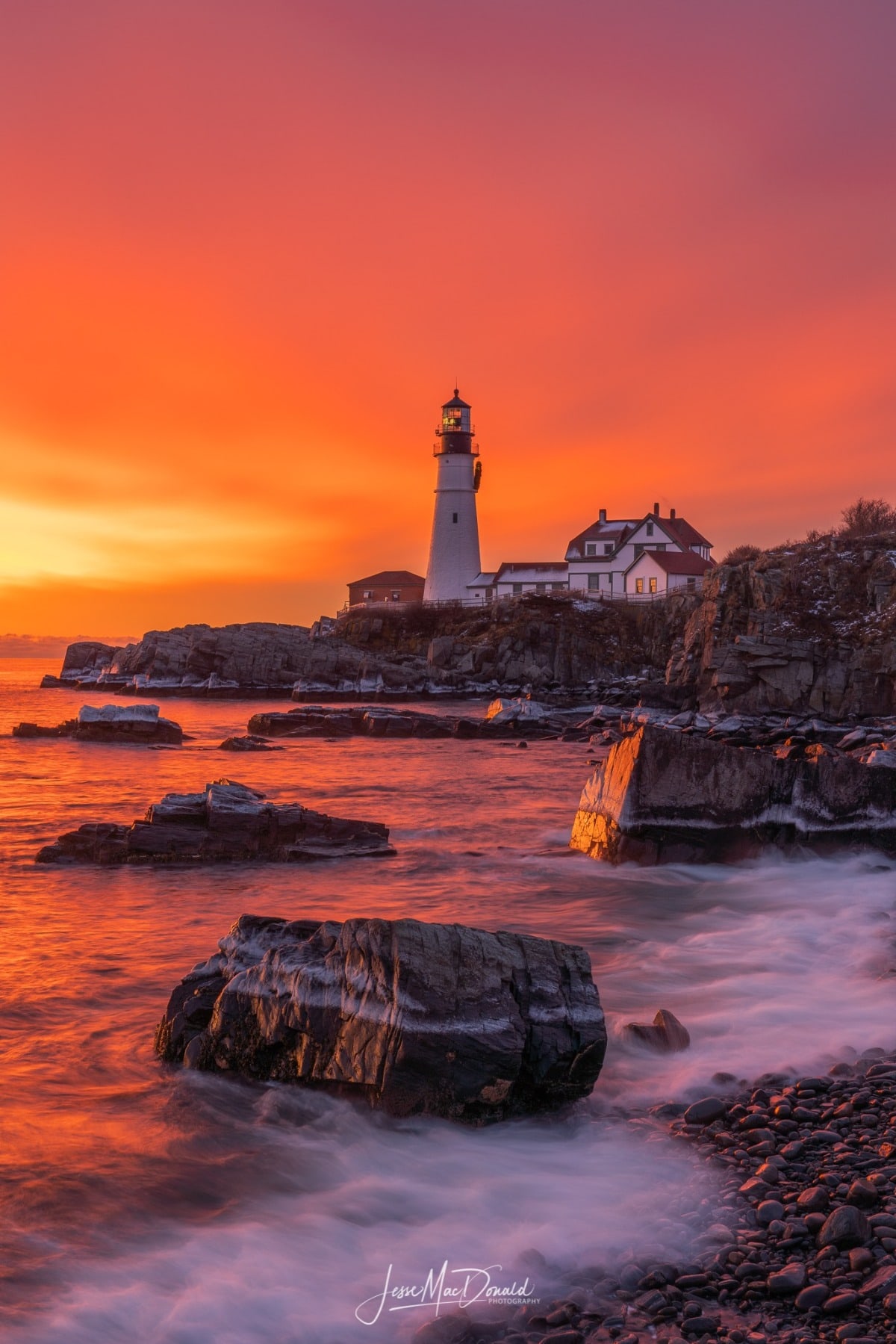 Chasing neowise
This was one of the most exciting nights I've had behind my camera in a loooong time! Night sky photography usually consists of me sitting in the dark complaining about the cold or the bugs while my camera does the work, thrilling right? Through all of my complaints, winter layers, or cans of DEET comes moments like these where I'm able to witness a once in a lifetime space event that won't be visible here on Earth for another 6,688 years. The great company of fellow photographers and space nerds alike added to the experience. If you want to read more about this shot in particular, I wrote a whole blog post dedicated to it.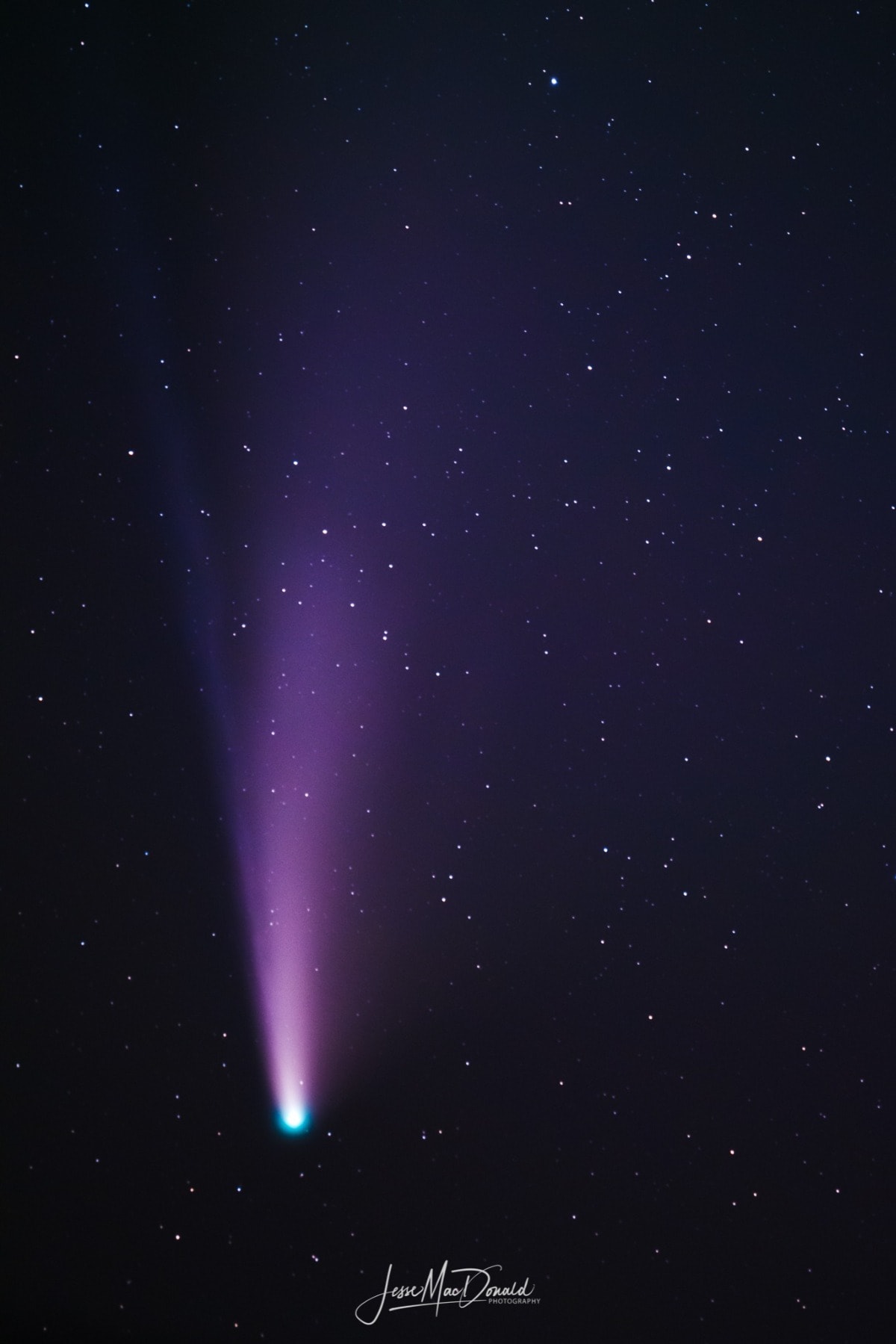 Exploring acadia
As much as I love Portland and all it has to offer, sometimes it can get a bit stale shooting the same handful of lighthouses and harbors over and over again. With most of my big travel plans for 2020 scrapped thanks to The Rona a few of my friends and I decided we were overdue for a trip up to Acadia National park. We were treated to some amazing sunrises and sunsets, beautiful blue hours, and more gas station sandwiches than we knew what to do with. Shooting back to back to back sunrises in the summer when each one requires a 3am alarm wasn't easy, but it was worth it. Spending some quality time photographing such a beautiful National Park really rekindled my creativity and helped me break out of a nasty slump. Here are a few of the highlights from our week in the park!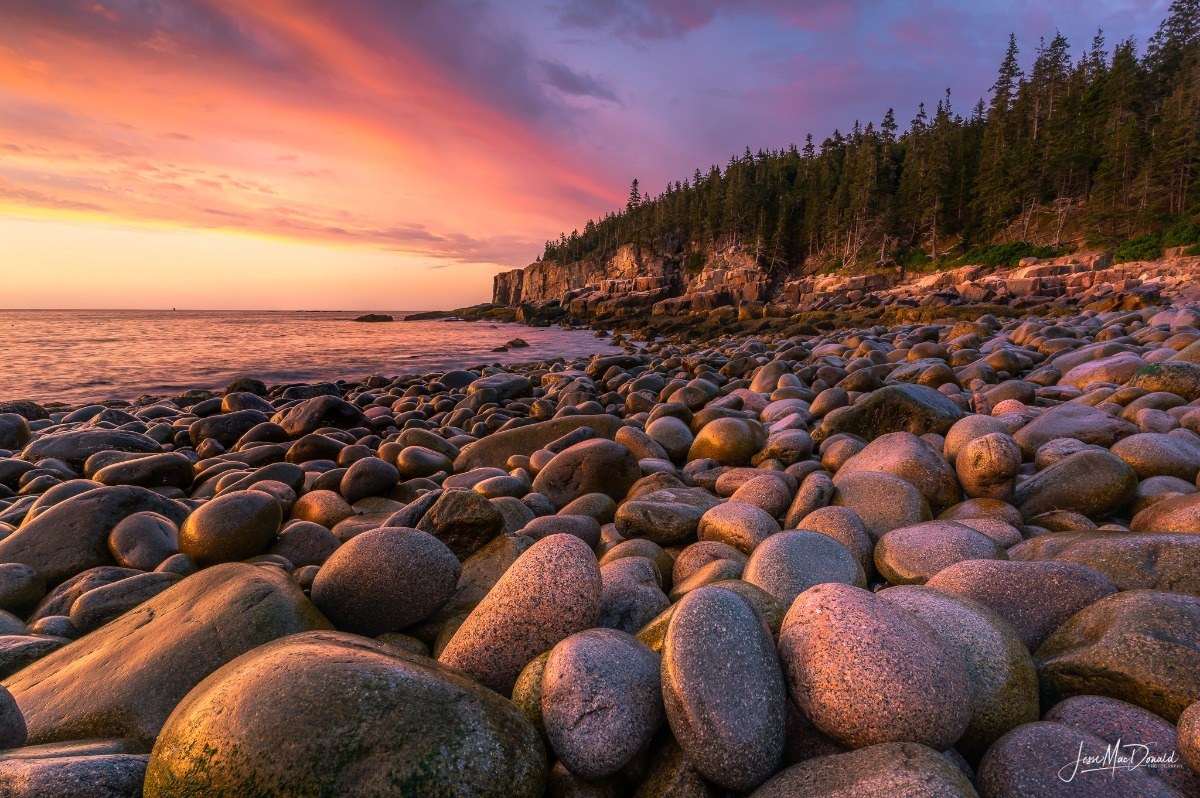 foliage faux pas

In true 2020 fashion, a dry summer and some ill timed weather made for a less than spectacular Autumn that didn't stick around long. We got a lot of muted colors up here in New England and any vivid colors were few and far between. I also guessed wrong and booked my week of vacation for well after the colors had faded. Despite a meh season, I was still able to get out and see a new spot while there was still some color. It was a good weekend to do a little scouting for next foliage season as well.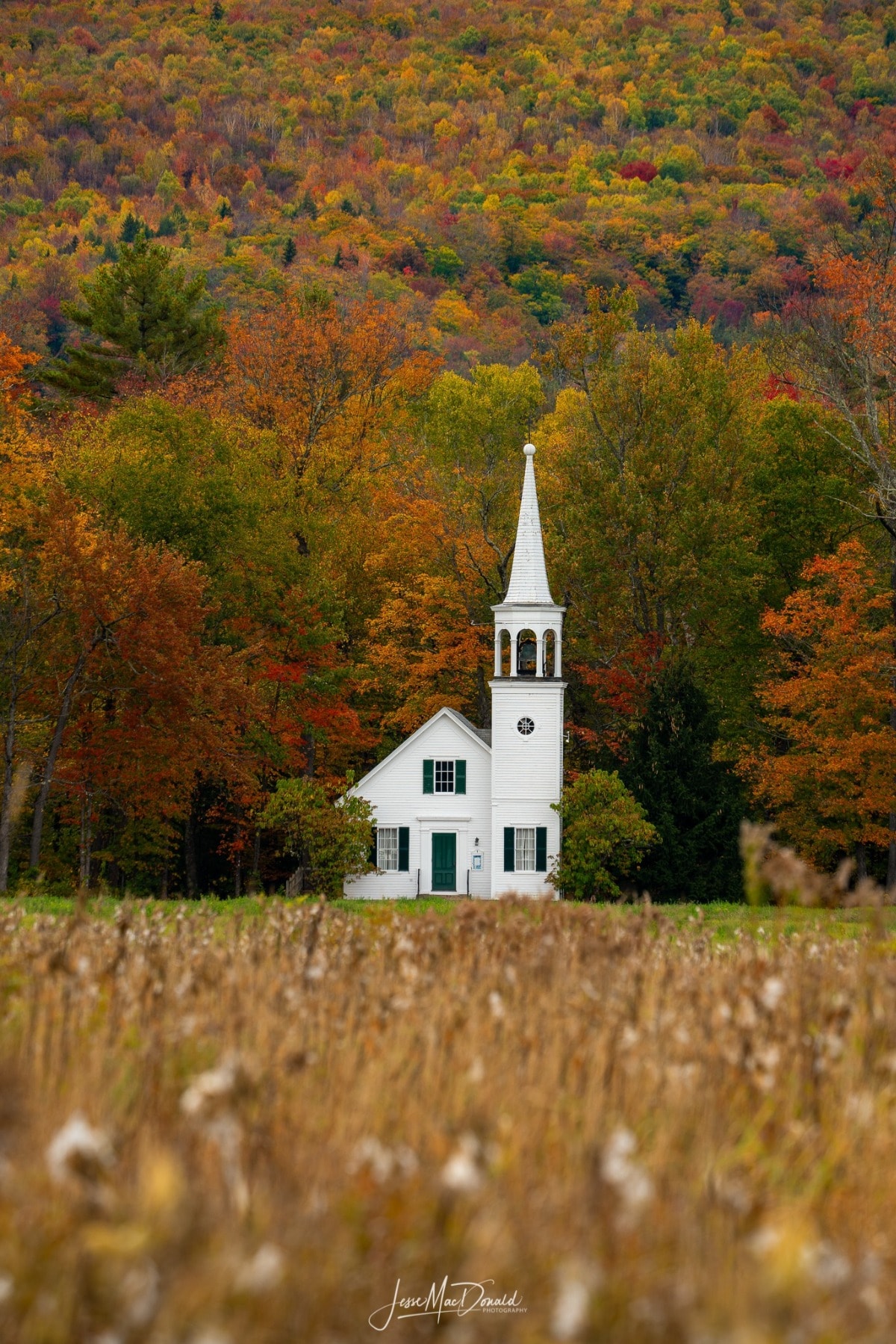 A day at the beach
Now that I'm living closer to Portland it's been much easier to run out for those last minute sunsets. This looks like one of those dreamy summer evenings on the ocean, right? WRONG! I spent about an hour walking around in ungodly wind that was just throwing all kinds of salty ocean air and sand right at my face and lens. I found a bit of relief on this path that was partially covered by trees and condos. The way the light hit the tall grass turned it into a sea of gold! Talk about a beach day only a photographer would enjoy.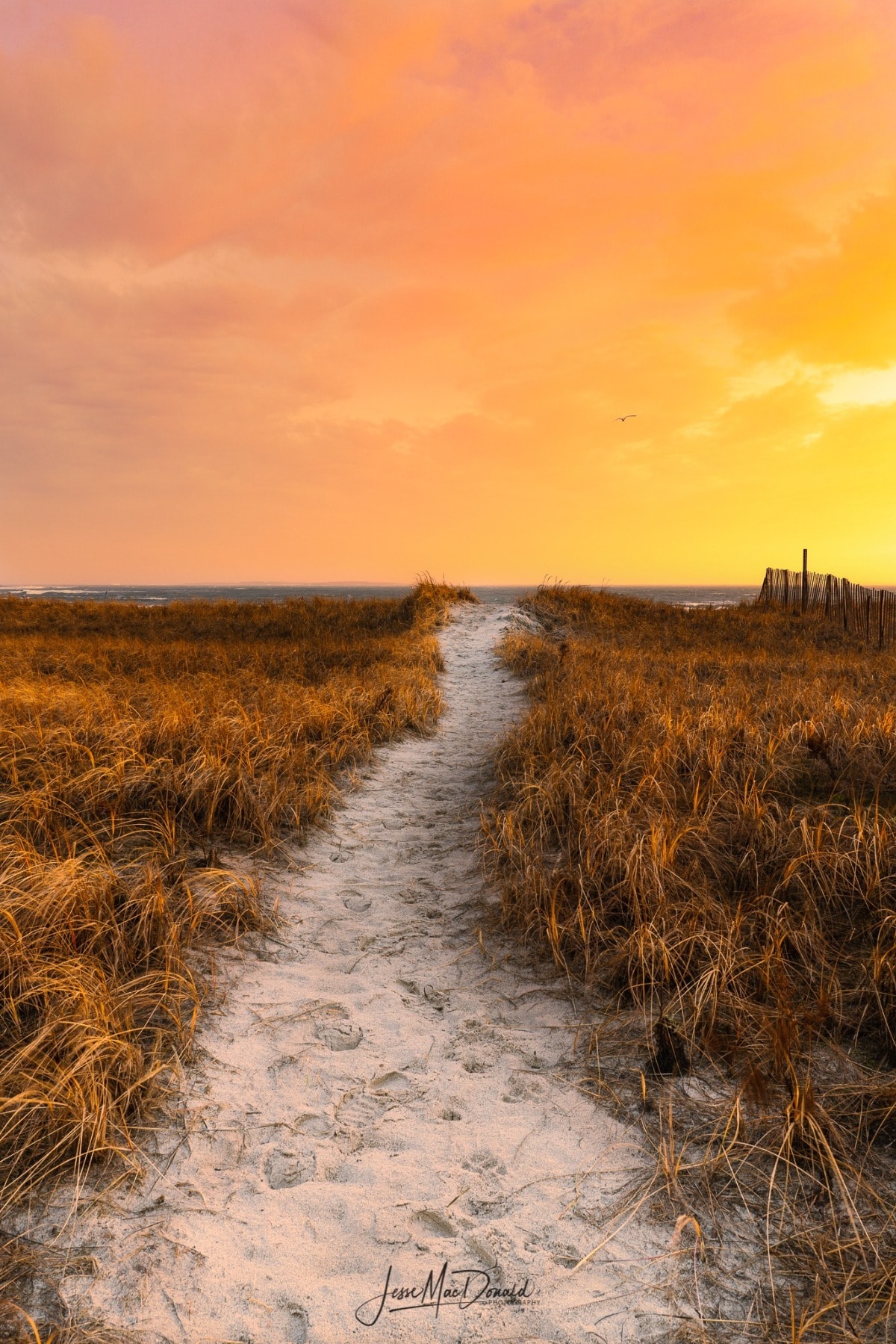 Moon Madness
Once in a while I like to torment myself by planning a shot that requires a plethora of conditions to cooperate and the timing to be absolutely perfect. I did quite a bit of scouting in person and behind the computer for this one and even rented a big shiny lens for the occasion. Surprisingly everything cooperated except for the blistering cold wind and gave me the perfect window to catch the Cold Moon rising behind Sprint Point just as the sun was setting. Nothing beats the feeling of a successful outing after weeks of planning!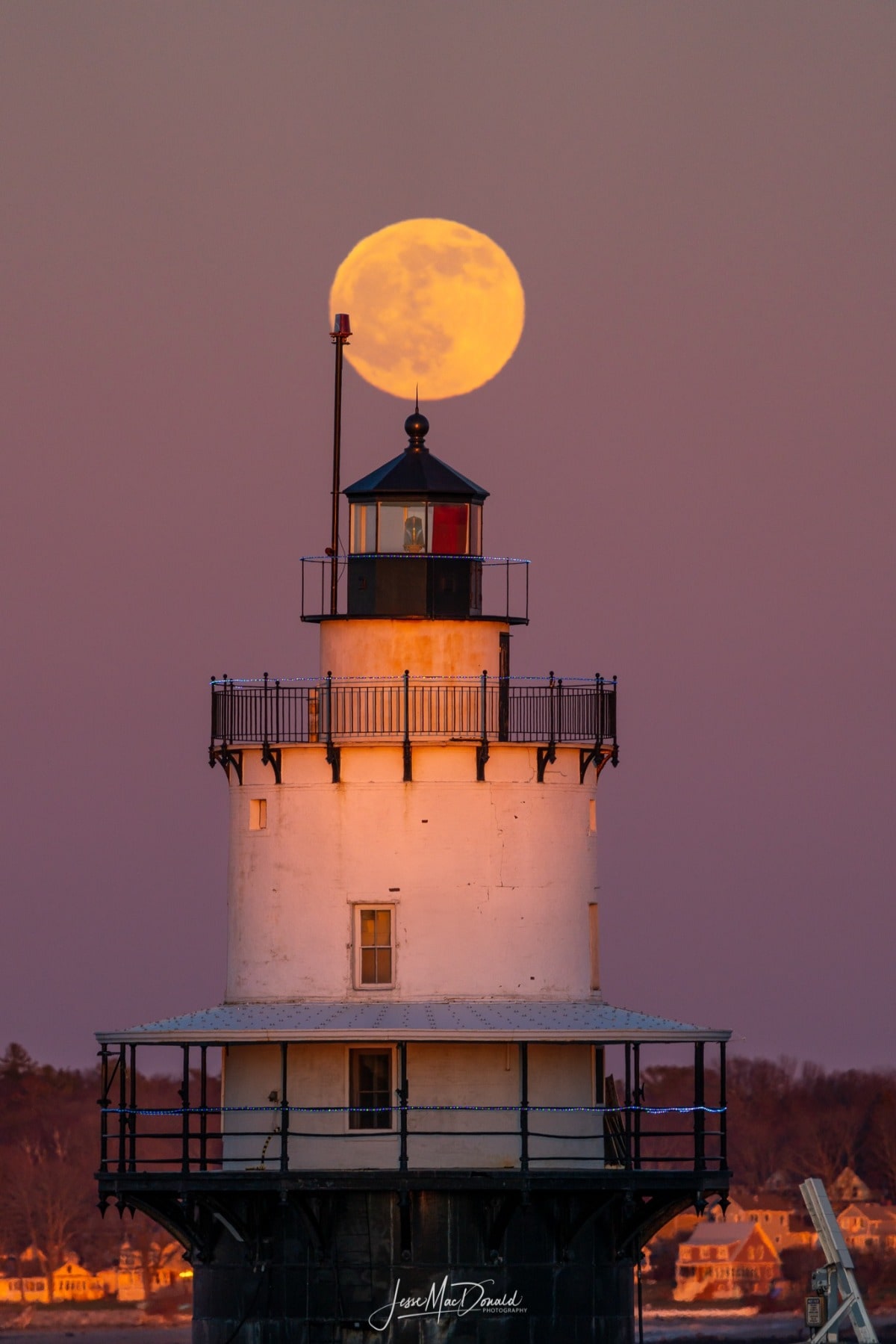 final thoughts
I can think of a lot of ways to describe 2020 but I'll keep it family friendly and just say that I'm glad it's over! I made some great memories this year and had plenty of growth in my personal life and photographic journies. I'm hopeful that 2021 will be a kinder year to everyone and am keeping my fingers crossed that my travel plans will hold up for some really exciting excursions next year.
If you've made it this far, thank you so much for reading and I hope that you've enjoyed a look back at some of my favorite images of the year. Thank you as always for your support, and I wish you all a Happy and Healthy New Year!
Cheers!
- Jesse